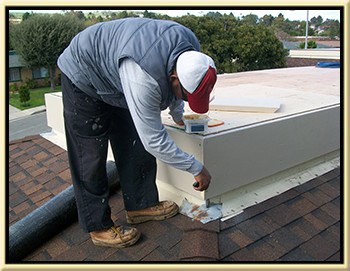 South County Roofing is your local roofer providing estimates for Mission Viejo, Trabuco Canyon, Rancho Santa Margarita, Coto De Caza, Dove Canyon, and Portola Hills.
Mission Viejo Roofing Company, Ca 92691, 92692
South County Roofing has been repairing leaking roofs in Mission Viejo since 1997. We are a fully licensed, insured, roofing company with over 20 years of experience in Mission Viejo. We routinely repair leaking skylights and replace cracked skylight domes. If you are not sure of what to do with your roof we can professionally inspect it. For hard to find leaks we perform roof leak detection. For tile roofs we replace broken roofing tiles, repair cracked or damaged mortar, and general flashing repairs and maintenance.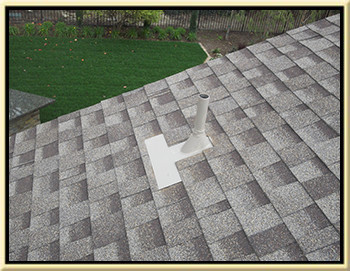 Roof Inspection Services

A proper roof inspection can be one of the best things you can do for your home. Sometimes when you have a roof problem you need an unbiased opinion on what needs to be done or what "does not need to be done". You can schedule us to come out in do a complete and thorough roof inspection of your home and you will get the information you need in order to make an educated decision on whether you need to repair or replace your roof.


Roof Repair Mission Viejo

South County Roofing is a roof repair specialist. We repair all types of roofs and provide roofing services such as roof leak detection, maintenance, replacing broken roofing tile, repairing missing asphalt composition shingles, and removing and installing new ridge caps for asphalt composition ridge caps.


Roof Ventilation and Attic Venting

Proper attic or roof ventilation is a very important part of your home. An improperly vented roof with not last as long as it should. If you think you may need some or more attic ventilation then please give us a call. We are familiar with all types of the vents available to install on your roof and we can help you choose the right vents for the job.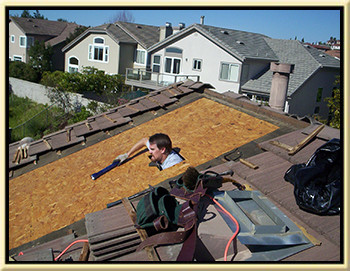 Roof Leak Detection for Mission Viejo, Ca

Having us perform roof leak detection on your tile roof is a very different from having just any roofing company repair your roof. Most roofing contractors have a goal to sell you a repair and get it done as profitably (quickly) as possible. When talking to or hiring other roofers you will notice they will often refer to the cause of the leak as maybe being here or there or they have no idea of what the problem is or what is causing it. We will find the leak source, we will photograph it, and we will put the roof back together in a manner that will make it so that the area of our repair will be the last area on your roof to leak again. We do not patch roofs we make permanent fixes.


After we have repaired your roof you will not have to watch that area, keep an eye on it, or maybe get it fixed again in a few years. Once we fix an area on your roof that is it. And, if that leak should ever re-appear you will have one of the industries longest and strongest warranties to fall back on.

We Warranty all our Roof Repairs

Our warranties are very different from our competitors which have minimum show up fees attached to them, or maximum repair attempts, no proration clauses, no deductable or minimum show up fee. We give you quality roofing and roof repair work you can depend on and a professional company to deal with.

Roofing Services

Being a roof repair specialist we offer just about every service your roof will need to make it last as long as it should.

Roof Cleaning - Keeping your roof clean is critical to keep your roof leak free. Excess leaves and debris create little dam that redirect water under your roofing tiles or shingles and can cause expensive leak repairs.

Roof Mold - Can be a big problem. It will spread to other areas of your roof and home. We can help to affordably remove the mold and green algae that is covering your roof and beautify your home. Call us and ask about our safe and environmentally friendly way of cleaning your roof.

Broken roofing tiles - This is one of the most basic and important services we offer for tiles roofs. We replace cracked, broken, or chipped roofing tiles and all type of tile roofs such as: concrete tile, Spanish clay tile roofing, slate roofs, lightweight cement roofing, and steel roofing panels.

Properly replacing a broken roofing tile can be done by someone with basic roofing skills. But, we find incorrectly repaired tiles on just about every tile roof we go on. Most roofers like to caulk broken roofing tiles. The caulking will fail and when it does the tile will fall apart again and water will get under the roof. Do not let a roofer caulk your tiles. They must be replaced.

Matching your tiles - Most tile roofs we fix are more than 20 years old and getting a good matching roofing tiles to use for a replacement is difficult. We rely on a local distributer to supply us with choices for replacements but, they can only stick so many. If we can't get a good match we will place the new tile in an area on your roof that you can't easily see and harvest that tile to use as the replacement for a more obvious spot on your roof. It's important to get your roof repaired but you don't want your roof to look like it has been repaired.



We are local, ready to help, and have free estimates for Mission Viejo, Ca
We are locally located in Lake Forest, Ca 92630 and have been licensed with the CSLB since 1997 with License #737515. Give us a call and we can often accommodate same day estimates to cities like Mission Viejo, Portola Hills, Trabuco Canyon, and Rancho Santa Margarita. We will send out one of our roofing professionals to inspect your roof, take pictures of any problems you should be aware of, and they will sit down with you and go over everything so that you can understand what your options are.
We are a roofing repair and roof leak detection specialist. We offer roof inspections, roof tune ups, skylight repair, broken roofing tile replacement for Orange County and local areas such as: Coto De Caza, Dove Canyon, Irvine, Lake Forest, Laguna Niguel, Portola Hills, Rancho Santa Margarita, Trabuco Canyon, Tustin.